Four Variations: Collage Designs with 13 Max Images 
Experimenting with patterns is one way to get lots of great photo collage ideas. One of the things I love most about creating a digital photo collage is how fast the designs come together. I can quickly & easily try multiple patterns (or templates) before I decide which one best highlights my photos.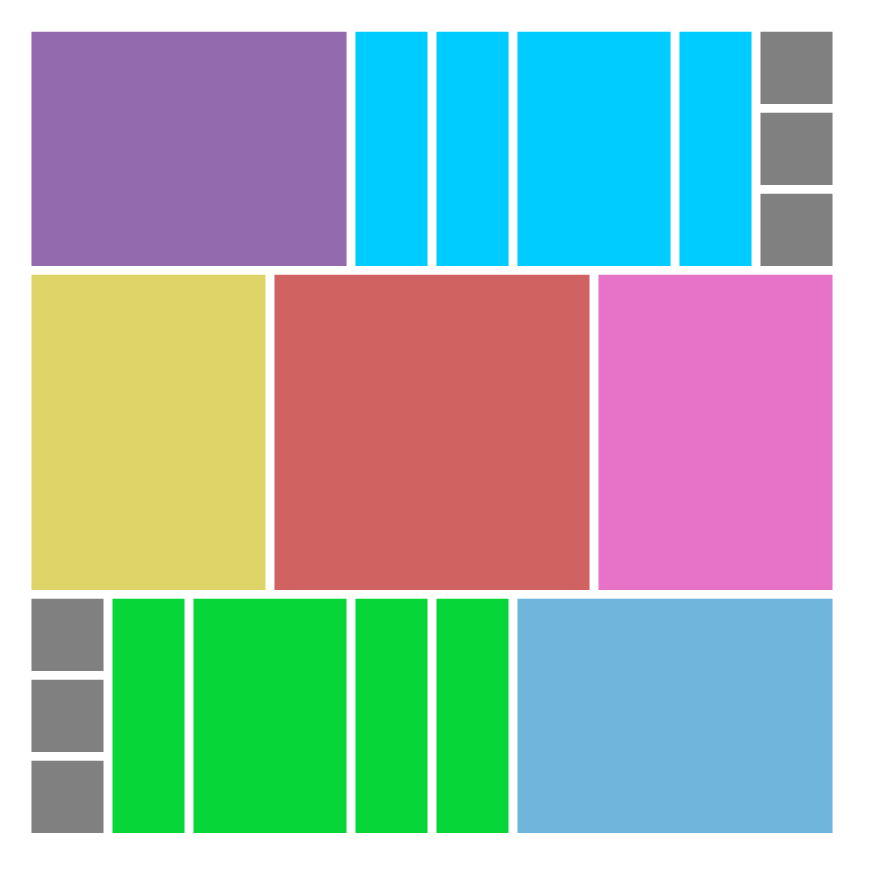 The page featured above was created using pattern number 323. There are 13 image spots, 6 of them are small thumbnail spots (gray squares). The three row pattern will display four landscape shots, two portrait shots and a large square.
Below I've shown three different pages, all three use the same photos, all three are created using a different 13 Max Image template (shown below each page).
All of the patterns work nicely for a combination of square, landscape and portrait shots. I like the option to drop a photo into a spot that breaks the image up into one inch squares. (I call this a mosaic detail – see the colorful groups of 1 inch squares on the 3 patterns at bottom of page.) It is a great way to fit in a few of my texture shots.
I also like having a few thumbnail spots to fit in just a few extra details. (See the gray squares on pattern to left.)
For my final page I decided to use the pattern with the stripped blocks (see pattern to left) because I liked that it allowed me to create a panoramic illusion using two landscape shots (see top left of page shown above).
Create Fabulous Collage Designs in Just Minutes on Cropdog.com
Click below to Login to your account or to Register for a FREE membership on Cropdog.com today!
Click To Register!